The Department of Physical Education promotes the development of perceptual-motor skills, which range from the simplest movements to the most complex, according to the ages and abilities of the students. Physical activity and early initiation in sports favor the processes of physical development and health.
Preschool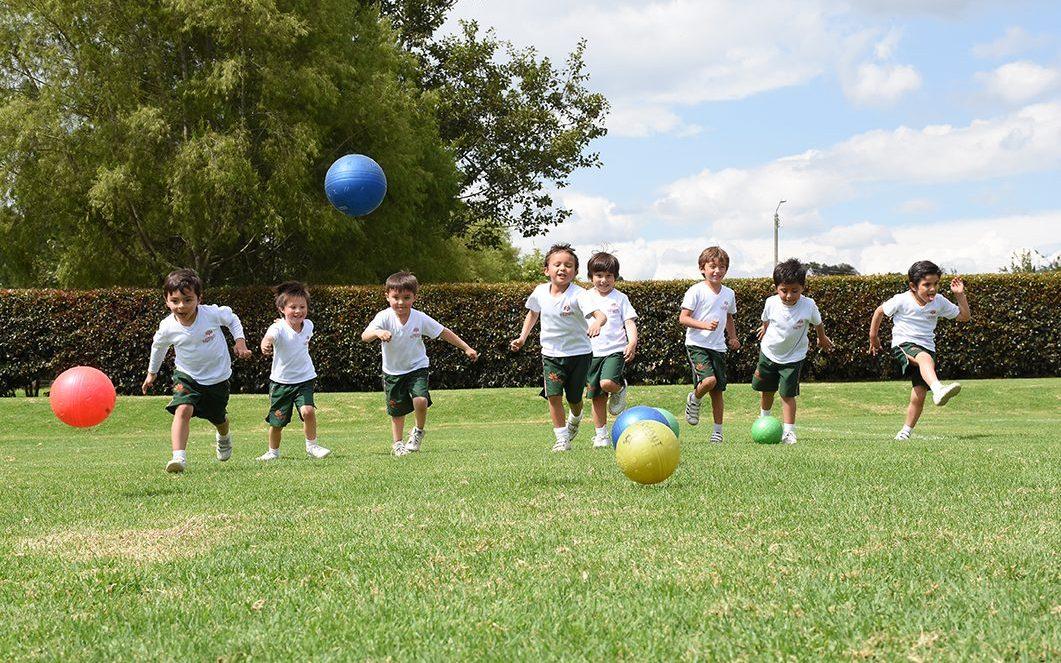 In preschool, children develop bodily kinesthetic intelligence in four main areas: balance, ball work (eye-hand and eye-foot), jumps and gymnastic abilities. Students' physical abilities are developed through play, cooperative work, assignment of tasks and guided discovery .
Children have large green areas, a specialized classroom and a variety of materials (gymnastics floor mat, balance beams, mats, balls, ropes, trampolines, among others) for physical education classes.
Primary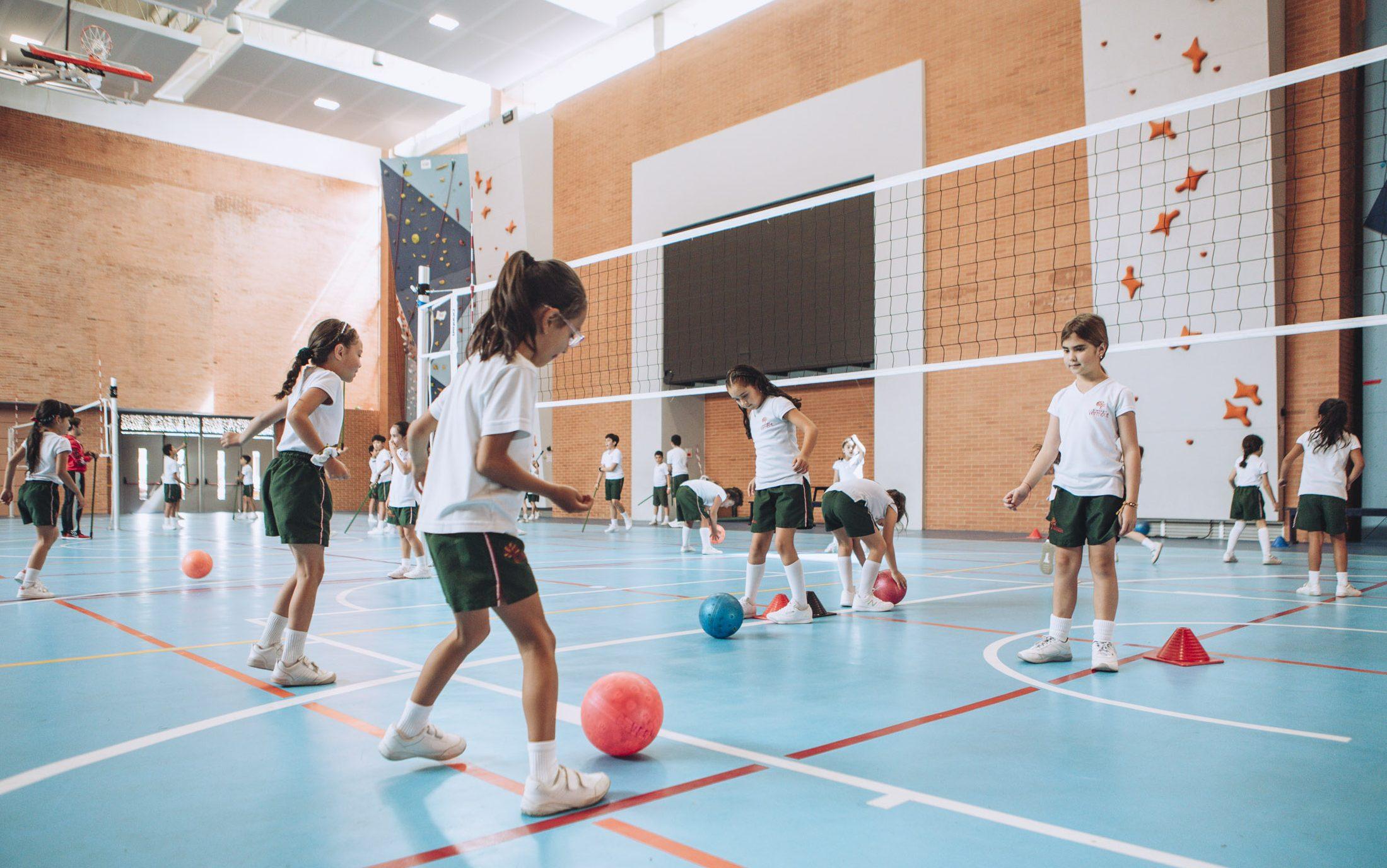 Primary students, through movement and play as a tool, explore, develop and understand basic motor skills such as walking, running, army crawling, jumping, crawling, throwing, catching and climbing.
Pre-sports
The students of the third, fourth and fifth grades, in addition to the physical education classes, have the Pre-sports class (soccer, volleyball, basketball and gymnastics), which constitute an exploration and approach to these sports so that later, with this first foundation, they can choose their favorite sport.
Physical education in 6th, 7th and 8th grade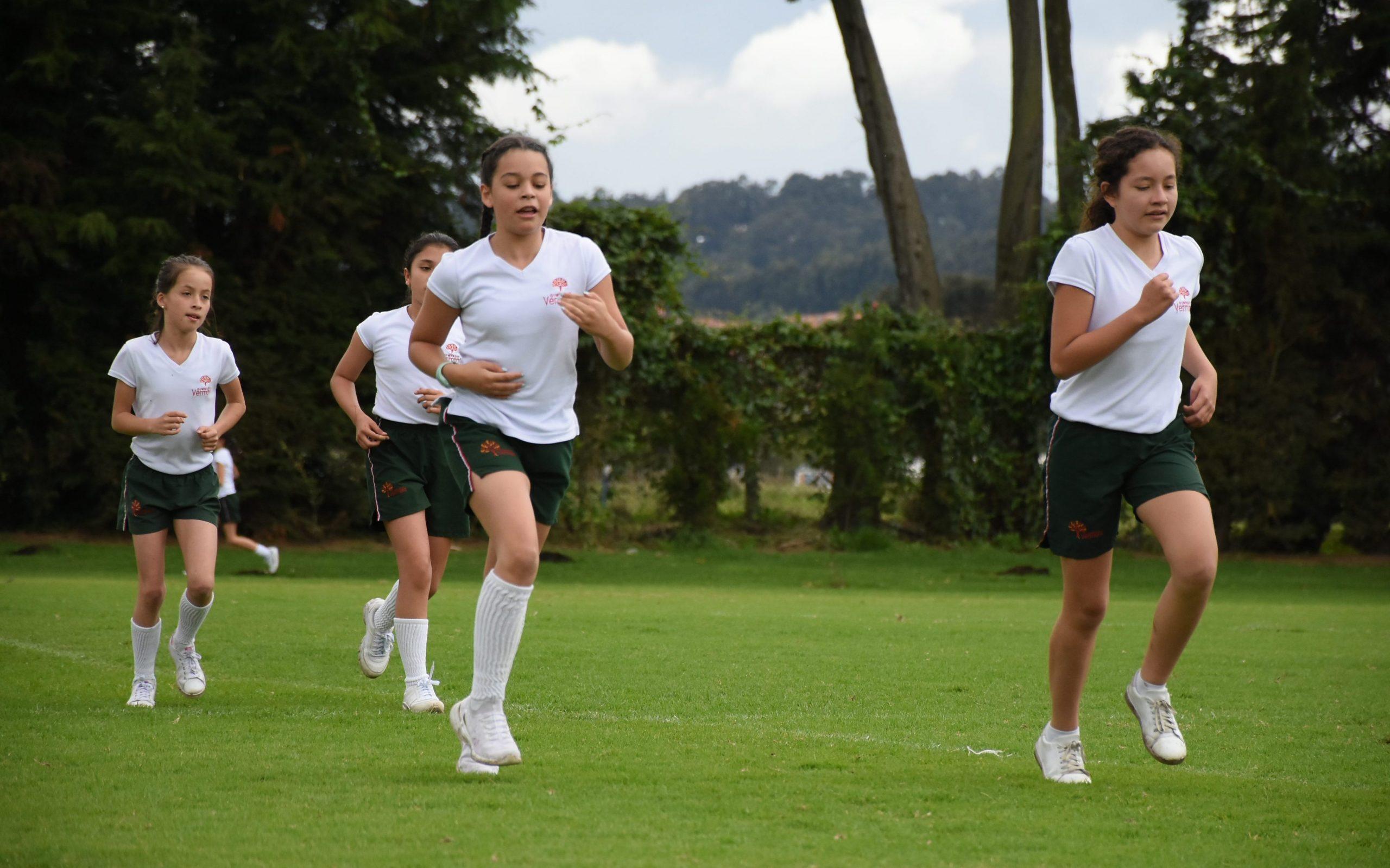 In 6th, 7th and 8th grade, physical education is conceived as an opportunity to promote the preservation of health through physical activity habits, hygiene and the promotion of the creative use of free time through sports.
Track and field athletics complement physical work. The tests of this sport allow students, who are selected by the coaches to practice the sports offered, to improve their physical condition.
Physical education seen from the electives for 9th, 10th and 11th grade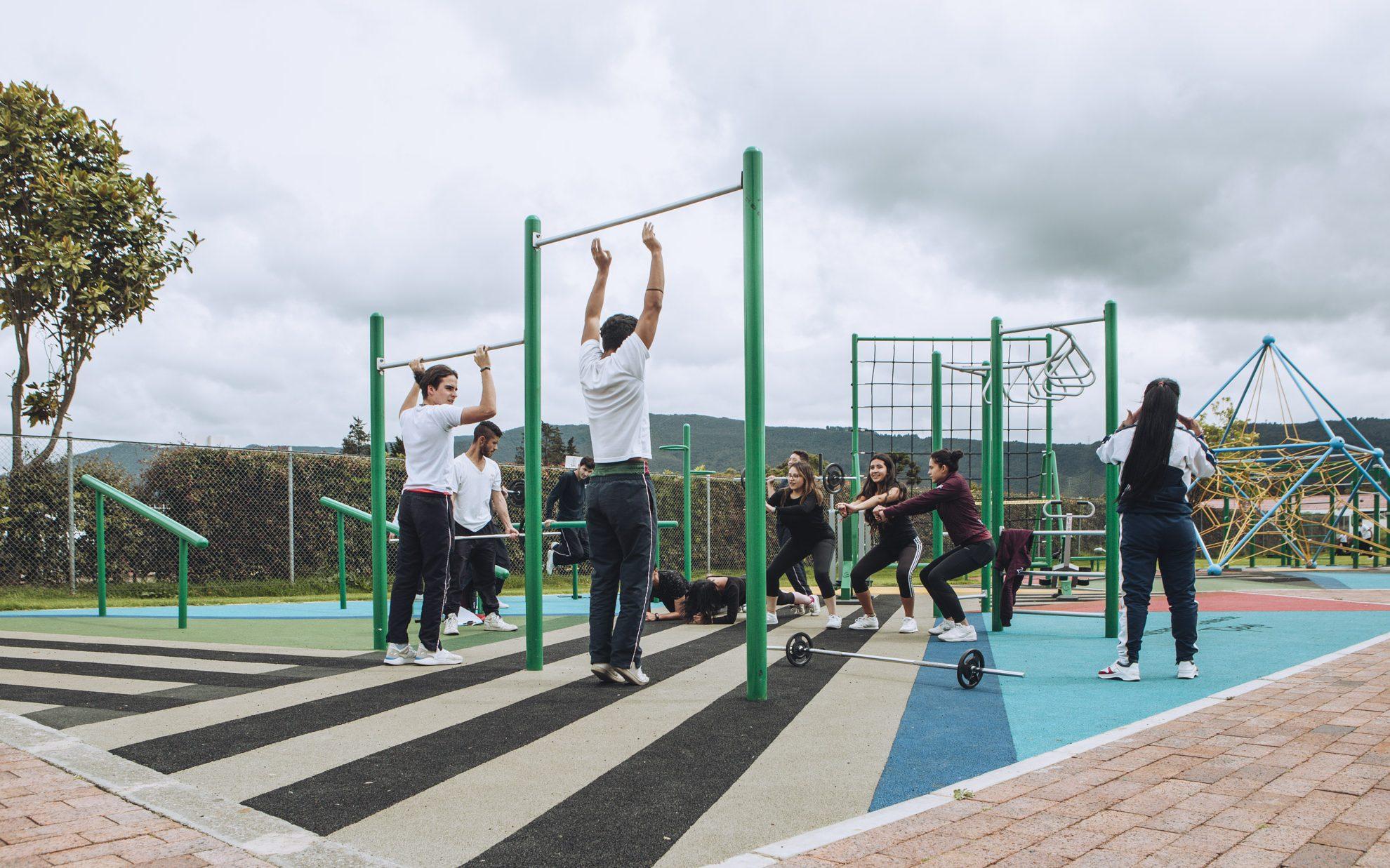 9th, 10th and 11th grade students develop their coordination, physical and motor skills by choosing one of the sports that the school offers to delve into the technical, tactical and regulatory aspects of each sport
Sports facilities
Gimnasio Vermont has an excellent sports infrastructure: 4 soccer fields, a sports center (volleyball and basketball courts), a covered coliseum with a volleyball and basketball court, climbing walls and space for other sports practices; and the Cultural Center with professional courts for these same sports and national and international championships.