The International Baccalaureate program has as its fundamental purpose to contribute to the formation of caring, informed young people, eager for knowledge, capable of contributing to creating a better and more peaceful world, within the framework of mutual understanding and intercultural respect.
The program encourages students from all over the world to become active lifelong learners, to be compassionate and to understand that other people, with their differences, are also right.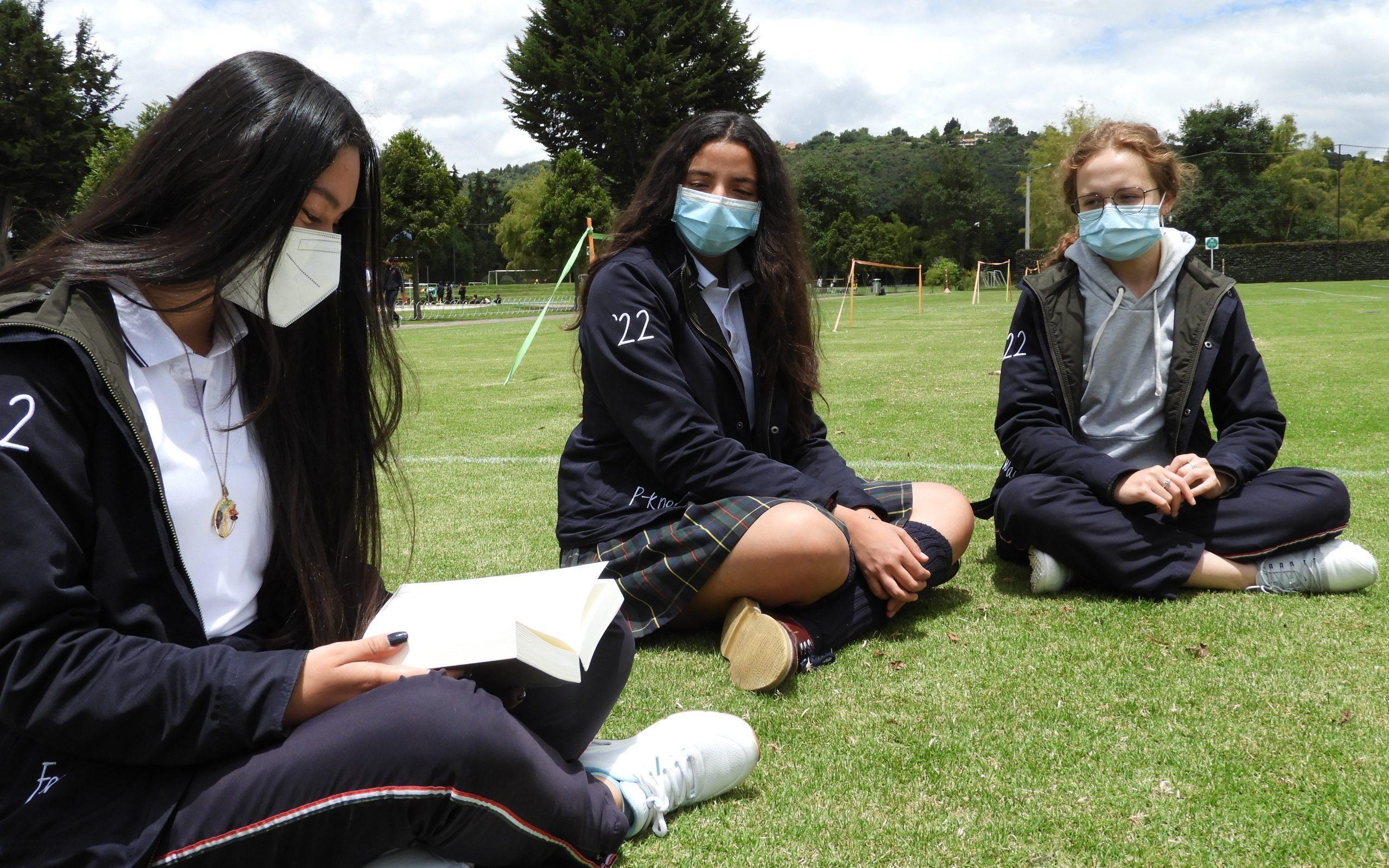 The International Baccalaureate® (IB) offers quality international education programs to a community of schools around the world, including Gimnasio Vermont. This program was founded in Geneva (Switzerland) in 1968, for students whose parents who for work reasons changed their place of residence and their children needed to certify the programs to enter colleges or universities in any country in the world.
Subjects offered by the IB Diploma Program at Gimnasio Vermont
All Gimnasio Vermont students who are pursuing the IB Diploma Program take the following subjects.
Higher level: Spanish and English.
Standard Level: Mathematics and Philosophy.
Students complete all six subjects, choosing one from the following groups.
IB Group 1: History, Geography, Science of sport, exercise and health, and Biology.
IB Group 2: Physics, Chemistry, Environmental Studies and Societies, Visual Arts and Music.
Frequently Asked Questions
What is the International Baccalaureate Diploma Program?
The Diploma Program is a two-year pre-university course for students between the ages of 16 and 19. This program culminates with the presentation of international exams. The organization awards the international baccalaureate degree that is recognized by prestigious universities around the world.
What are the requirements to obtain the IB certificate?
Take 6 subjects: three at a higher level and three at an standard level. (The difference between these two levels is the number of hours in which the programs are developed: 240 and 150, respectively, during the two years).
Comply with the components of the program:
Theory of Knowledge (TOK)
Creativity, Activity and Service (CAS)
Monograph
What are the requirements to obtain the IB Diploma?
Obtain a minimum average of 24 (the maximum score is 45 points).
Meet the CAS requirements.
Obtain at least a D grade in Theory of Knowledge and in the extended essay. (The grading scale for these components is from A to E, where A is the highest grade.)
Benefits of the IBO Diploma
It enables teaching and institutional improvement within the framework of international references.
Generates strategies to live in a globalized world.
It confers a double degree to high school graduates: In addition to the one that accredits them as Colombian academic high school graduates, the IB diploma.